Hopping Personalities
Project
Kangaroos and wallabies often feed, rest, move, and sometimes fight together. Observing each individual within a family and photographing them while they conduct their daily activities is a long but entertaining job. Kangaroos and wallabies typically graze most of the time. However, even while doing so, they can be quite fun.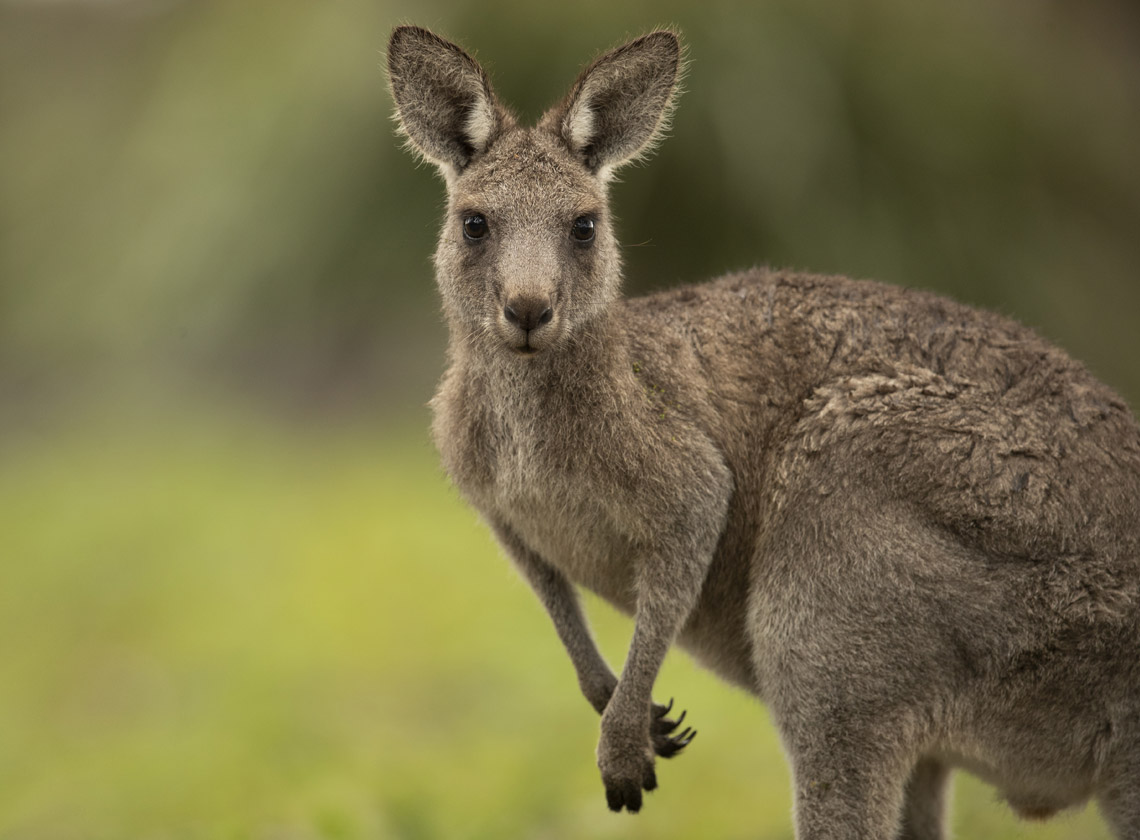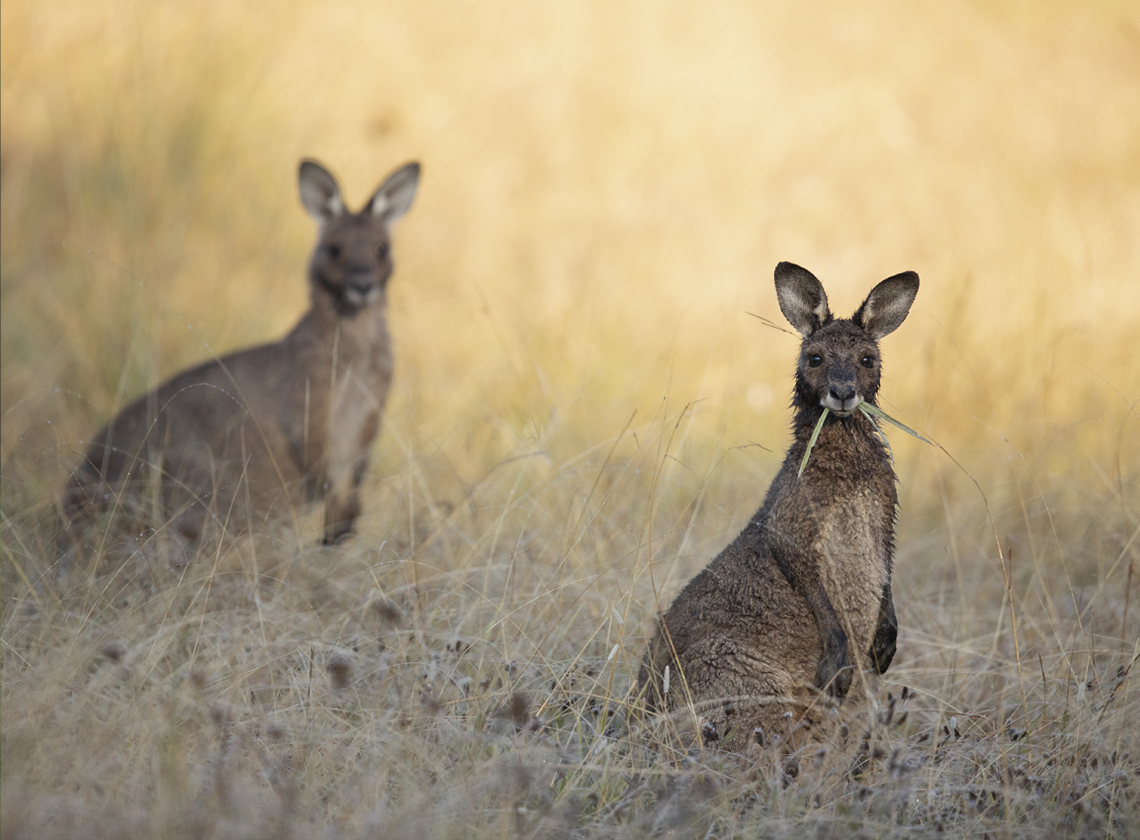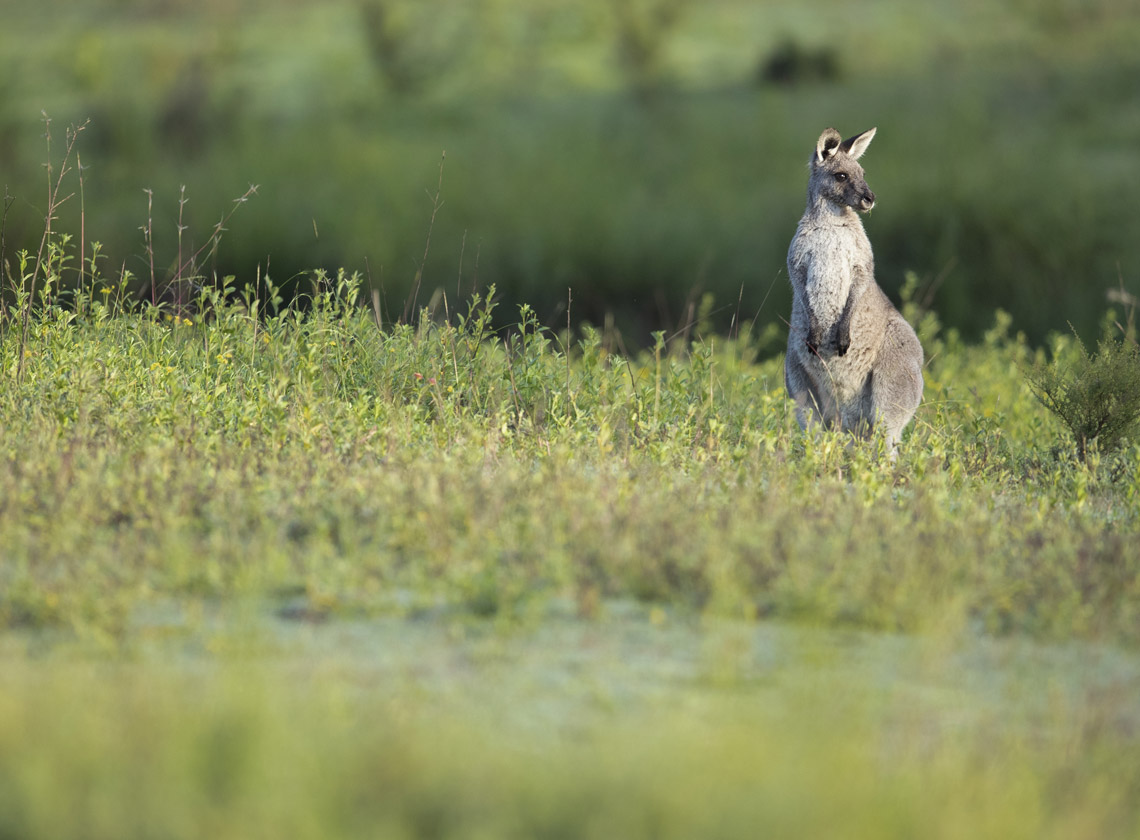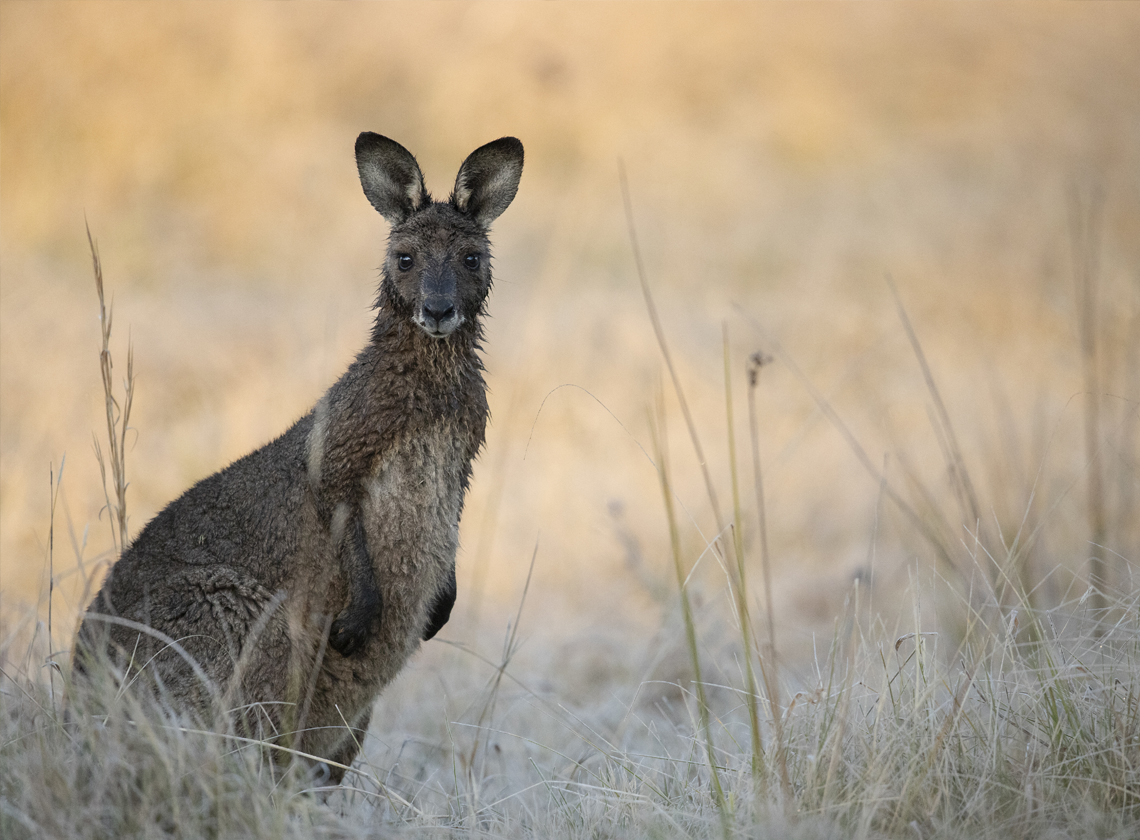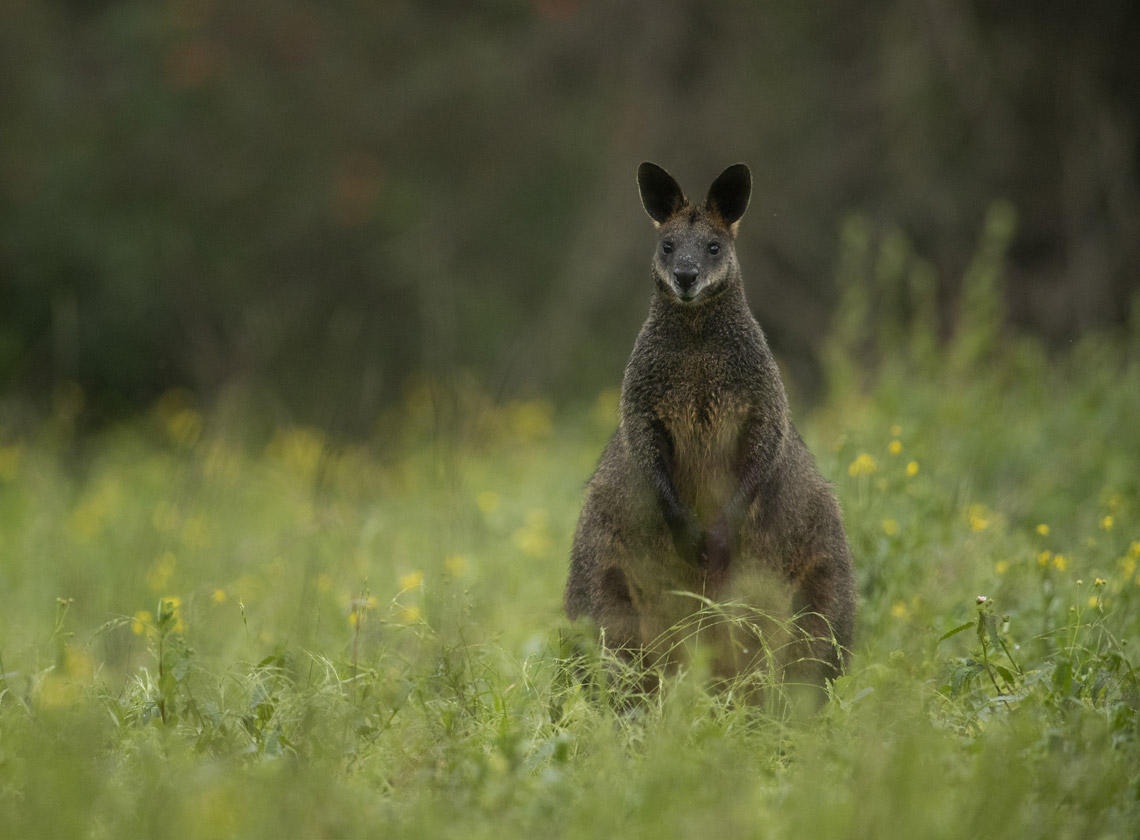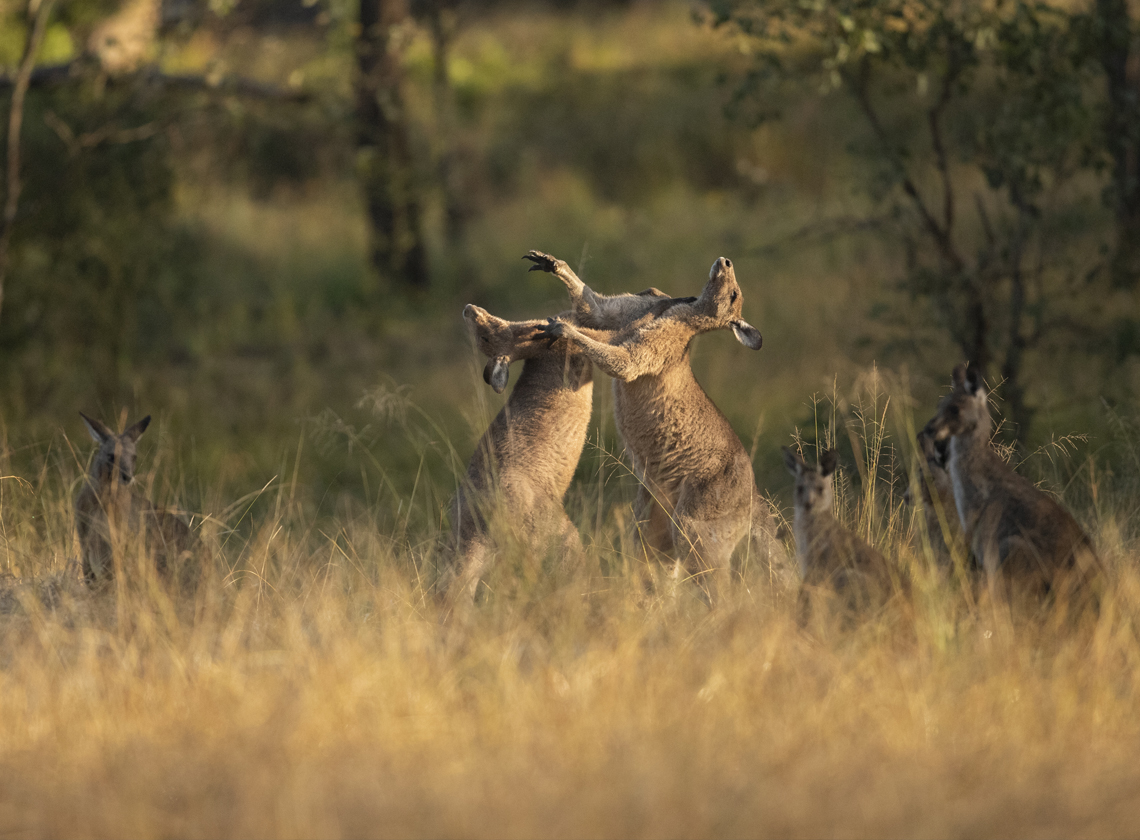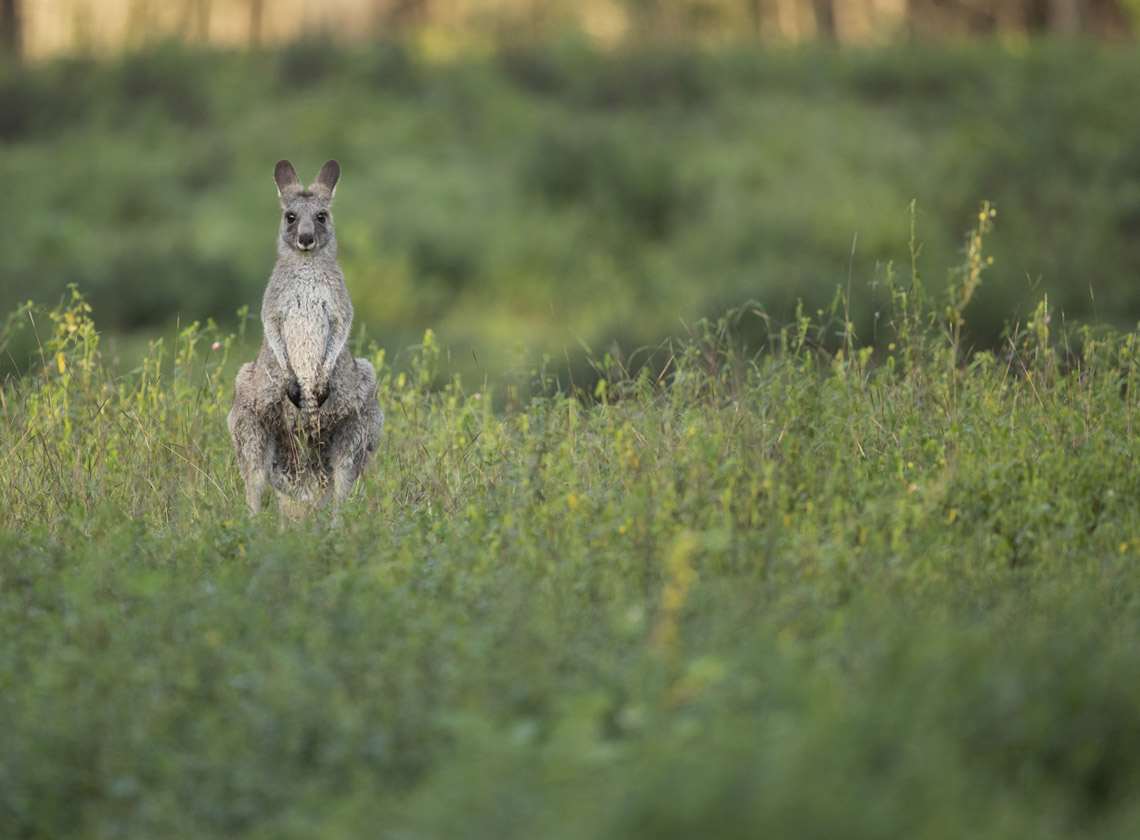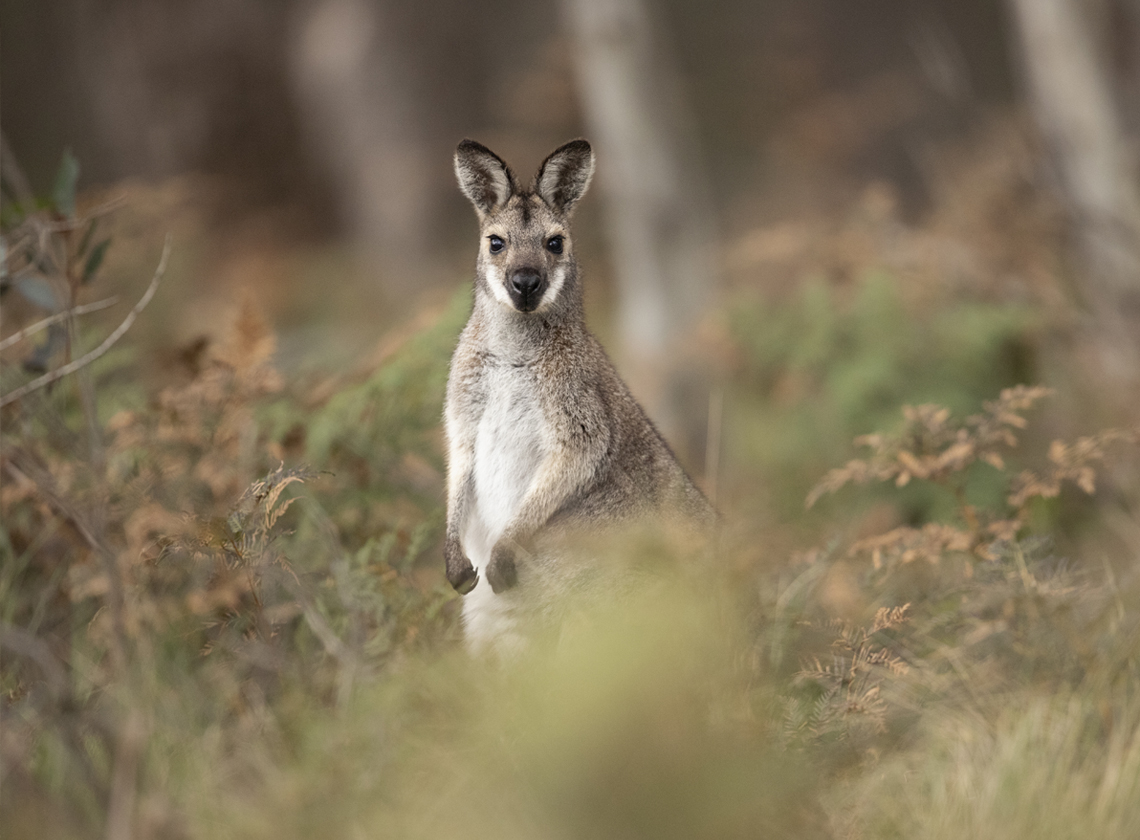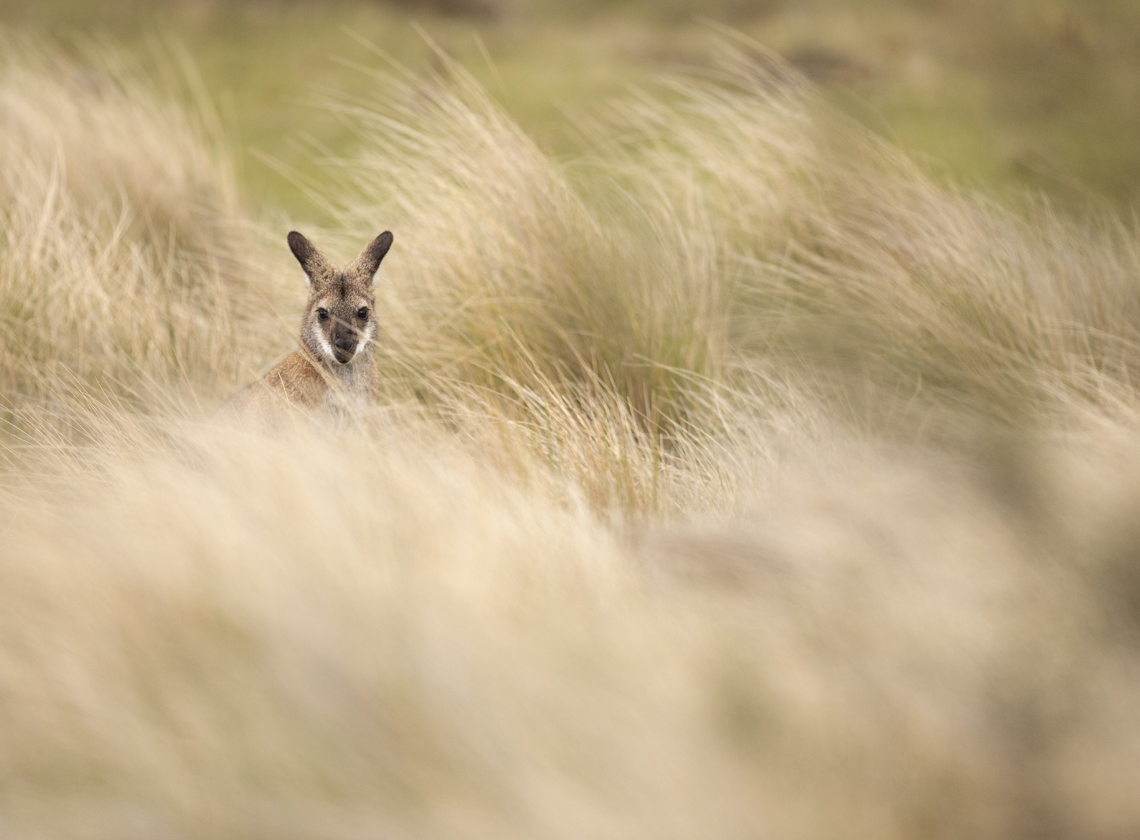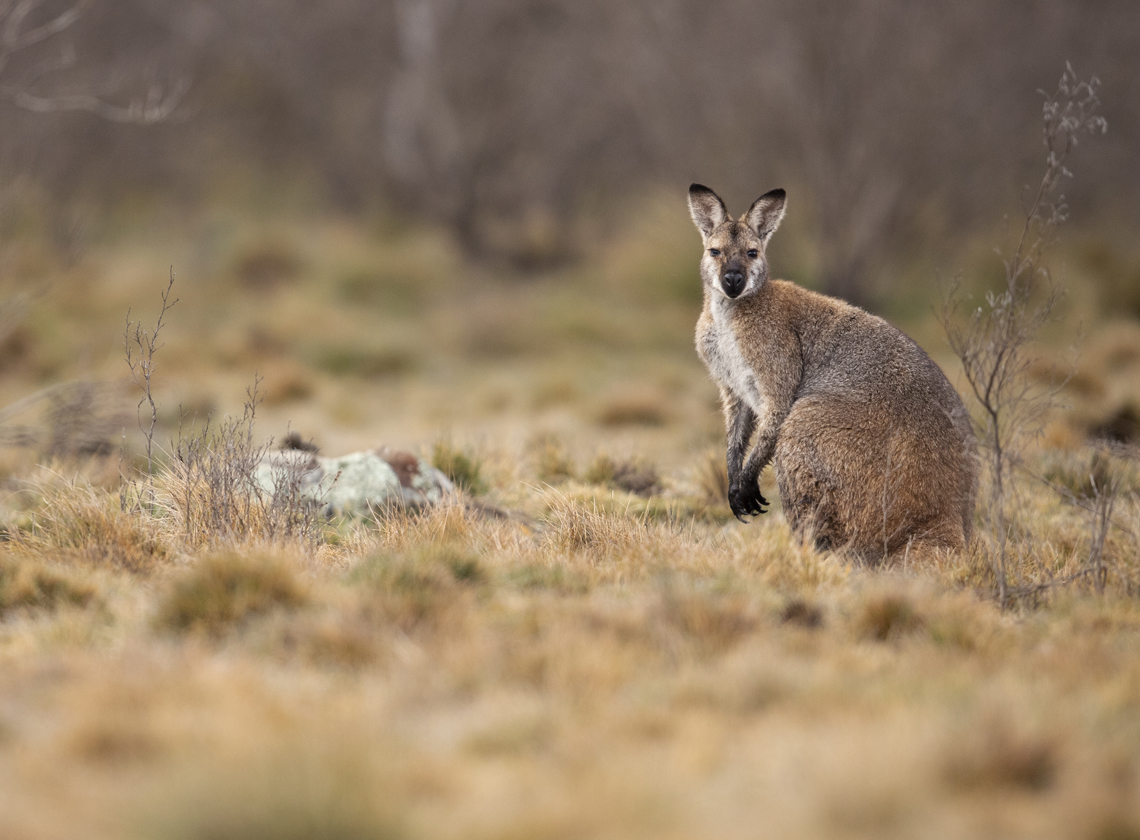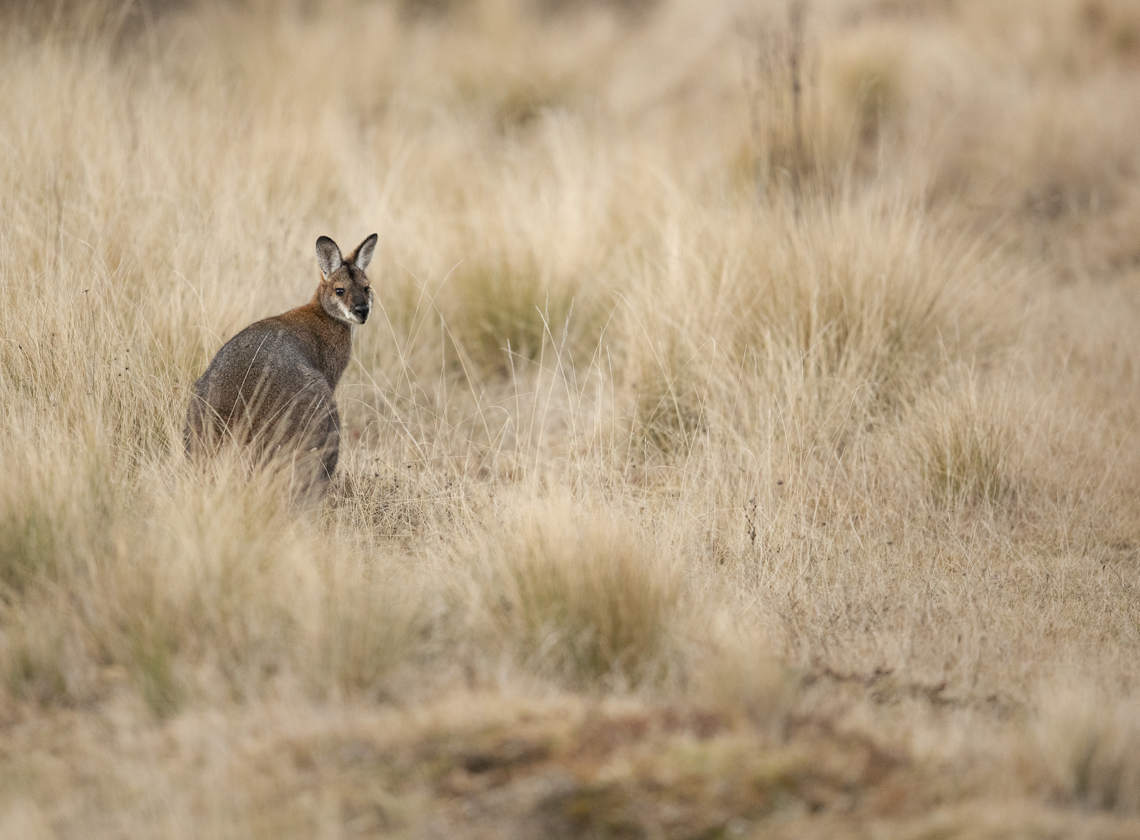 Preparing to Explore.
During the early morning, a young joey hops out of her mother's pouch tostretch her legs. While she carefully and curiously observes the world around, her mother thoroughly grooms her.
Reluctantly, she stays near her mother, which provides her with warmth and nutrition while the cold morning breeze brushes through the bush.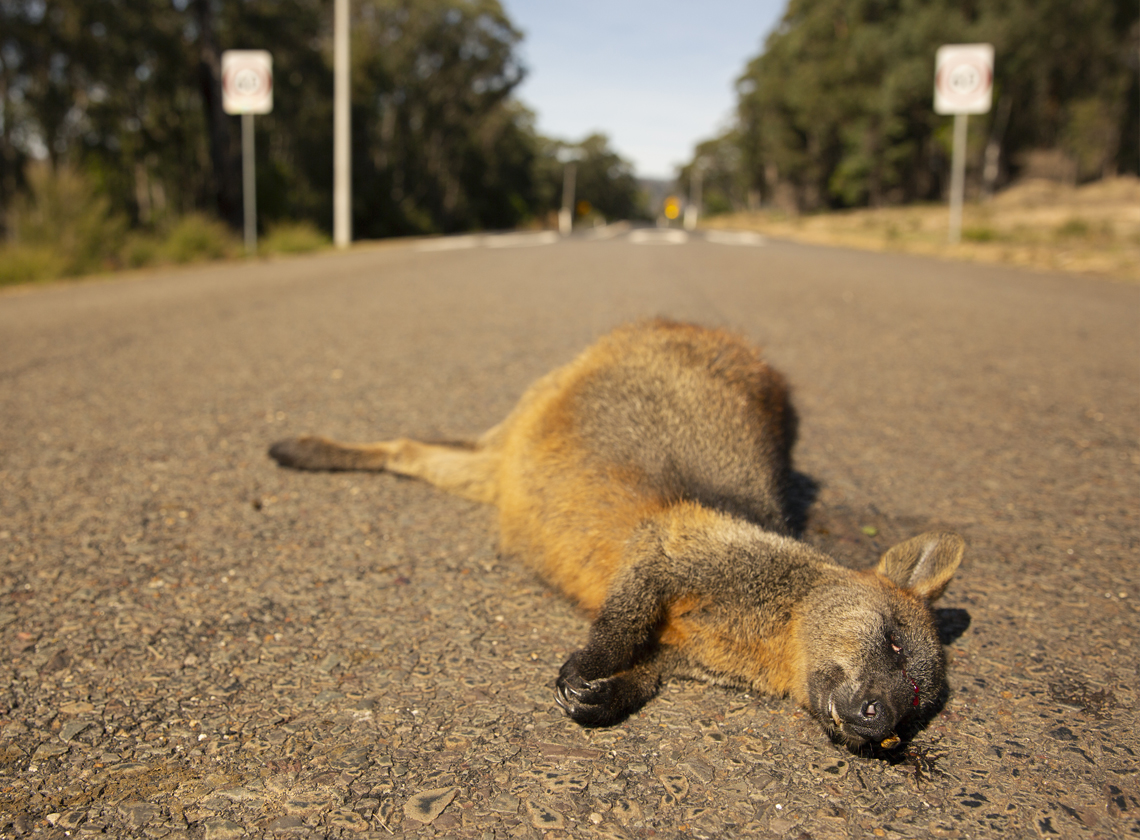 Hit and Run .
Tragically hit by oncoming traffic, a swamp wallaby lays lifeless in the middle of the road. A typical scenario in the Australian rural areas, accidents like these occur due to unruly driving and speeding near forests and natural habitats.
Sadly, these actions, typically always result in wildlife death while the driver escapes and continues his journey.